Free Trivia Questions And Answers
If you're a trivia buff, then you'll love these collections of fun free trivia questions and answers covering a wide range of topics.
Test your knowledge and see just how smart you are, then challenge your friends to try them too!
Have fun!
Popular Trivia Questions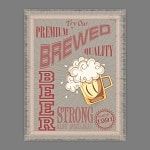 You can't beat a good pub quiz, but if you want to do well, then you need to practice. So try out these free fun bar trivia questions to get your trivia game in top condition.

Sometimes you just need a little break from all the tough trivia questions. These free questions and answers are a little easier than others.

If you're a film buff you'll love these trivia questions all about the world of films!

Why should the grown-ups have all the fun? Here's a selection of trivia questions for kids, complete with answers.
All Free Trivia Questions