Welcome to LaffGaff, the home of fun and laughter. Below are links to our most popular pages of jokes, riddles, trivia questions, pick up lines, funny quotes and much more.
We hope you have lots of fun exploring our site!
Funny Jokes
Trivia Questions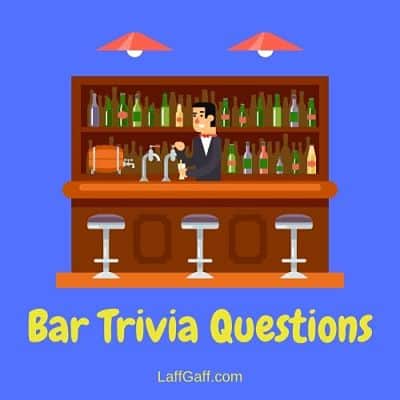 A large collection of free bar trivia questions and answers. Test yourself and brush up on your knowledge before your next pub quiz.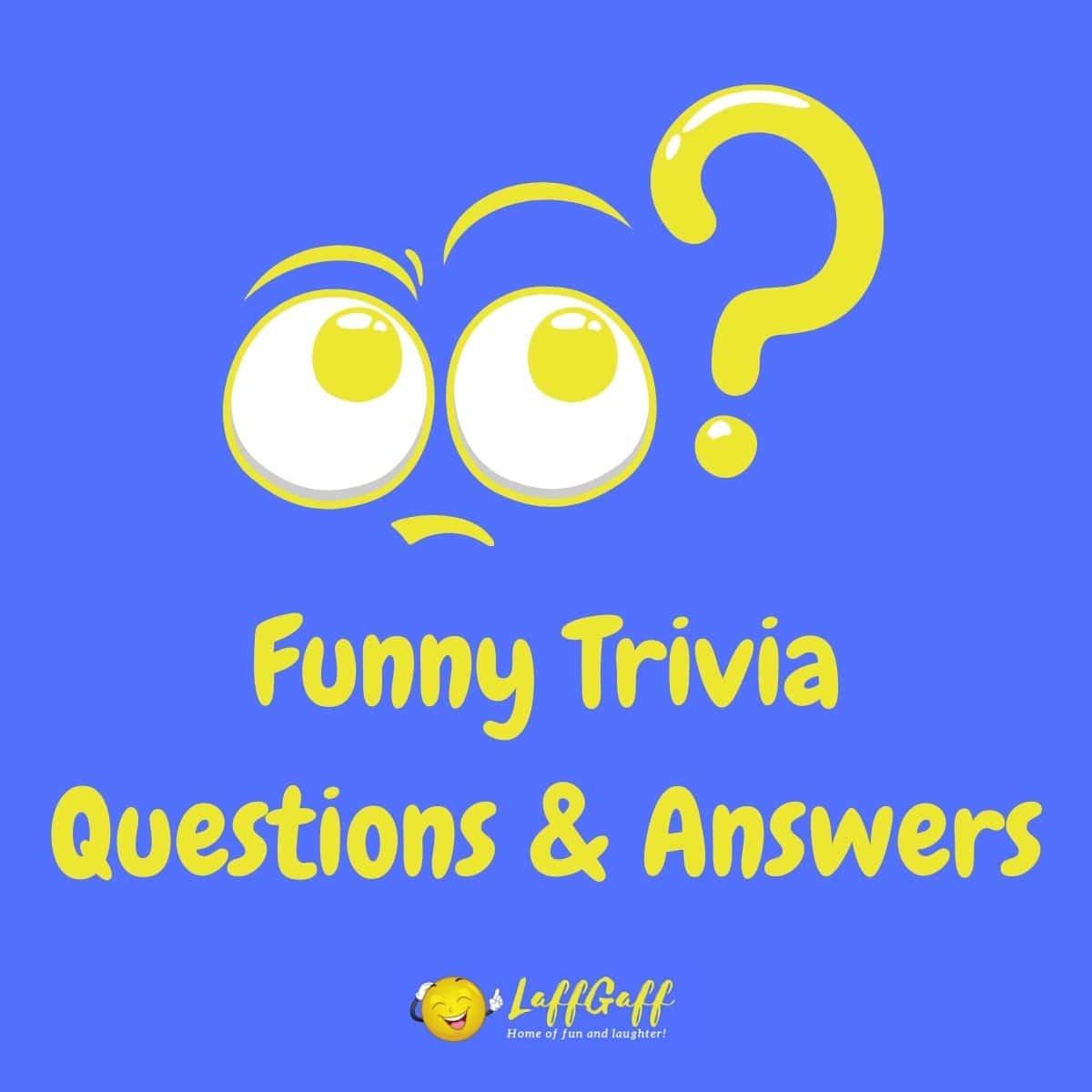 Check out these funny trivia questions with seemingly easy answers. Be warned – they're not as straightforward as they seem!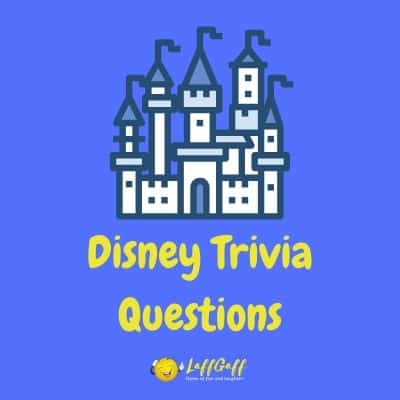 Think you're a Disney expert? Test your knowledge of all things Disney with these fiendish Disney trivia questions and answers.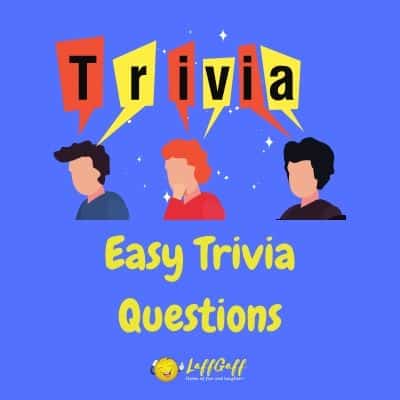 Warm up your brain with these free easy trivia questions and answers before you move onto some of our harder questions.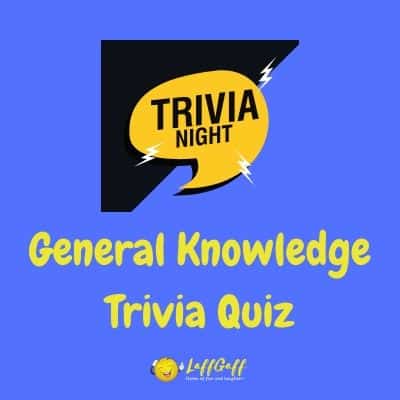 You'll need to be a real all-rounder with a knowledge about a broad range of topics to do well at these general trivia questions and answers.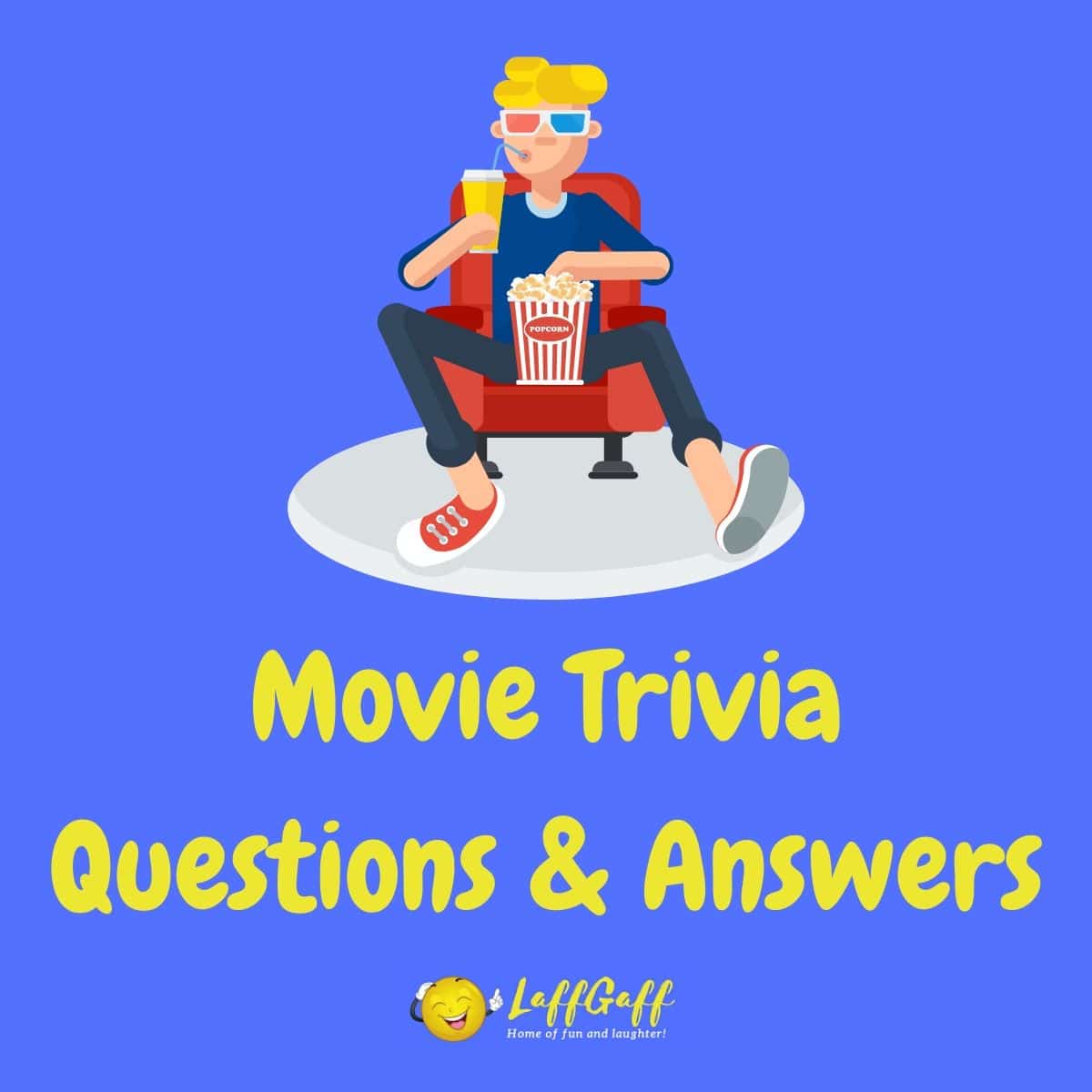 If you think you're a film buff, then test out your knowledge with these free movie trivia questions and answers. Will you be the star of movie trivia?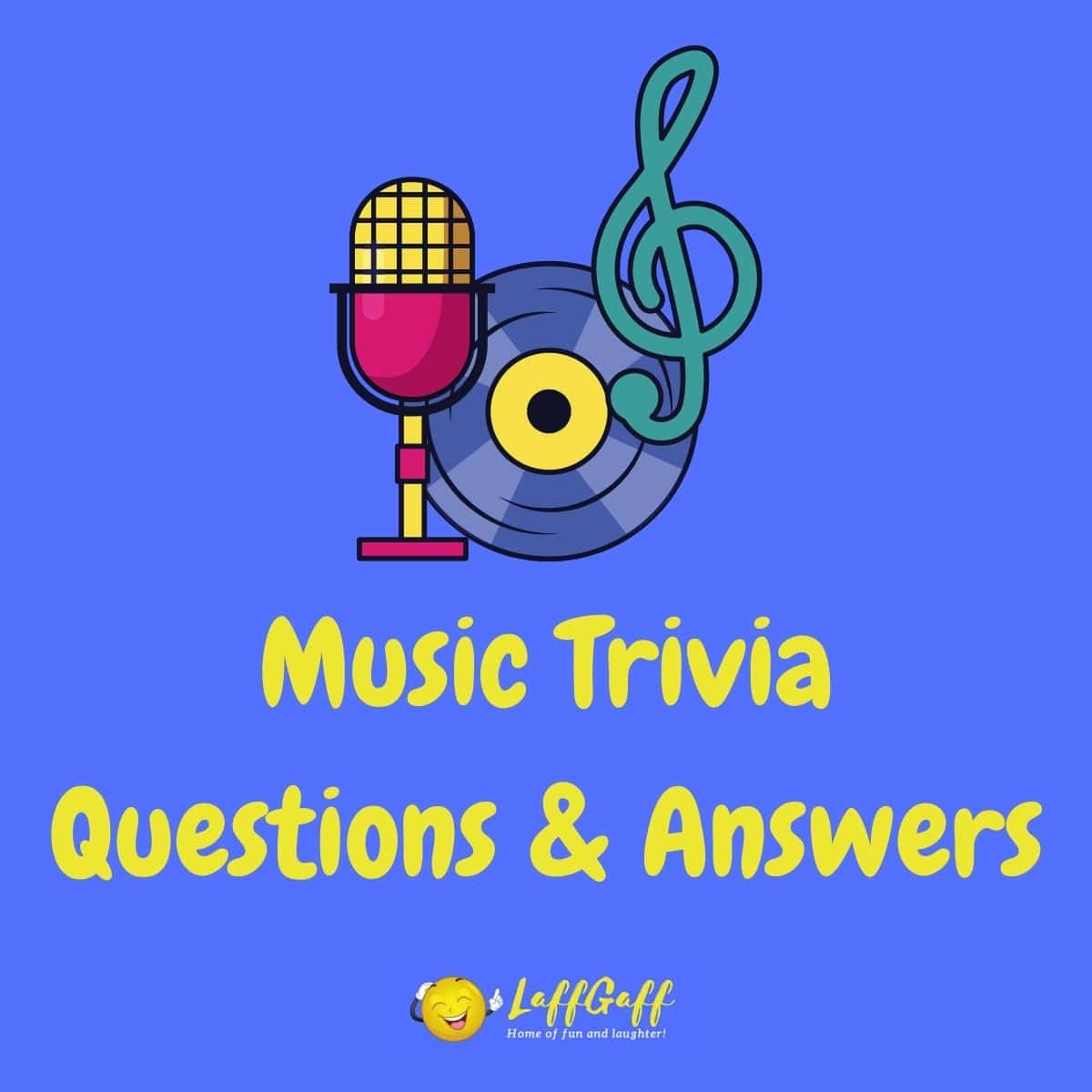 Think you're a maestro when it comes to musical knowledge? Then test yourself against this set of music trivia questions and answers.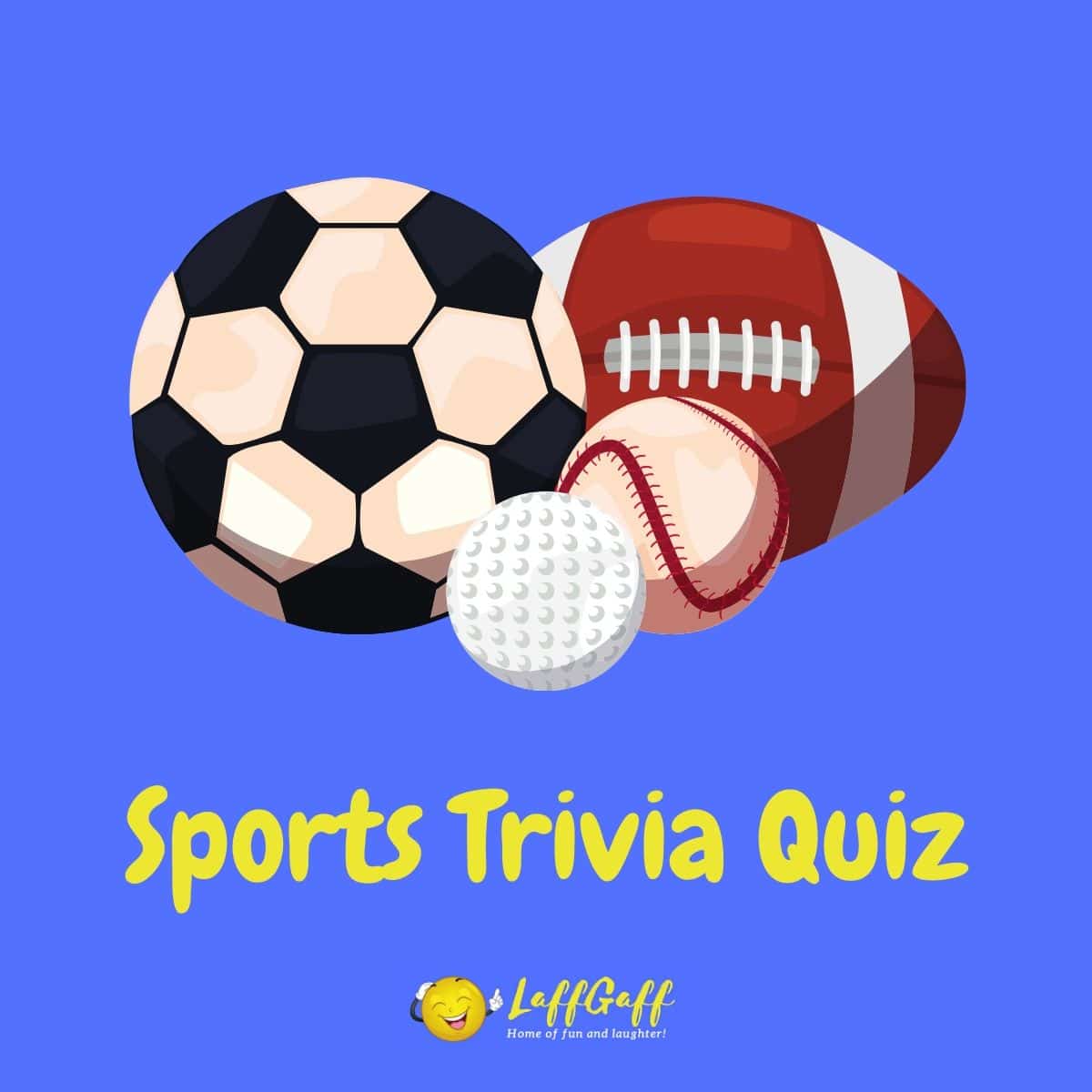 Test your sporting knowledge with these free sports trivia questions and answers covering a wide range of sports.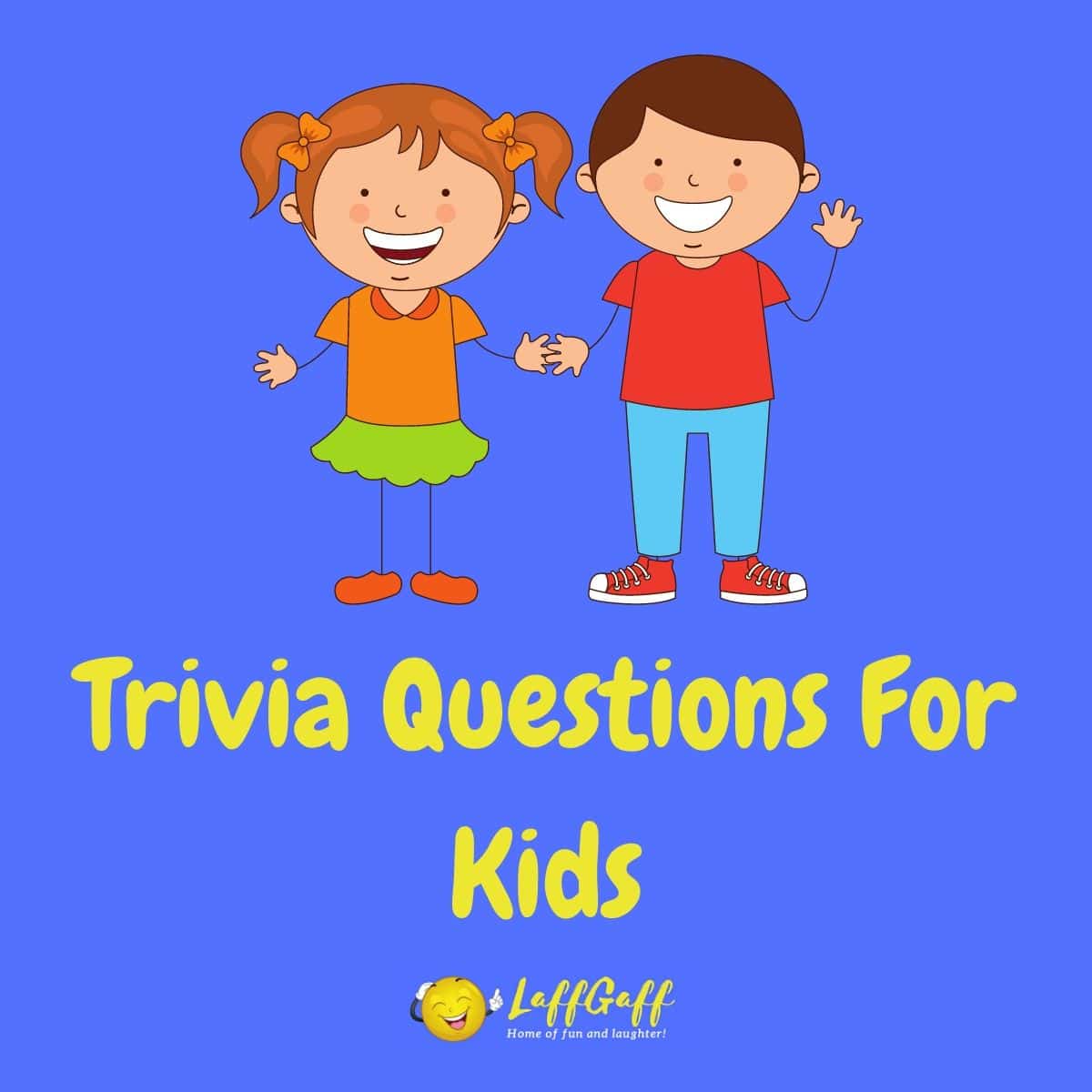 These trivia questions for kids (with answers) are sure to keep even the brightest young minds entertained and challenged.
Riddles & Brainteasers
Insults & Comebacks
Pick Up Lines
Funny Quotes
---
Congratulations! You've found the home of fun and laughter, jokes and riddles, including the best funny short jokes for kids and adults alike. Here at LaffGaff, we specialize in providing the latest witty joke of the day every day (plus some really corny jokes too, of course!)
We've got a huge range of funny jokes covering every topic you can think of. From one liners and puns to pick up lines, we've got them all. We also have lots of other fun stuff for you too, such as free trivia questions and answers, fun riddles and quizzes, and collections of funny quotes and sayings.
So make yourself at home, relax, and get ready to laugh at our collection of thousands of hilarious short jokes and one liners! And remember to come back every day for your daily dose of fun and laughter, including our new clean short joke of the day. Have fun exploring our site, and don't forget to spread the fun and laughter by recommending us to your family and friends, and sharing us on social media!