If you're a trivia buff, then you'll love these collections of fun free trivia questions and answers covering a wide range of topics.
Test your knowledge and see just how smart you are, then challenge your friends to try them too! Have fun! And if you want more free trivia questions, check out our sister site Triviarmy.
Fun Trivia Questions And Answers
Animal Trivia
Art & Literature Trivia
Entertainment & Leisure Trivia
Funny Trivia
General Knowledge Trivia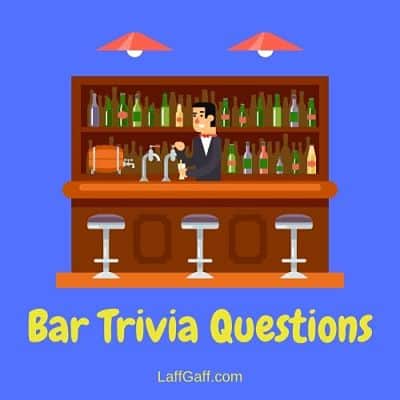 A large collection of free bar trivia questions and answers. Test yourself and brush up on your knowledge before your next pub quiz.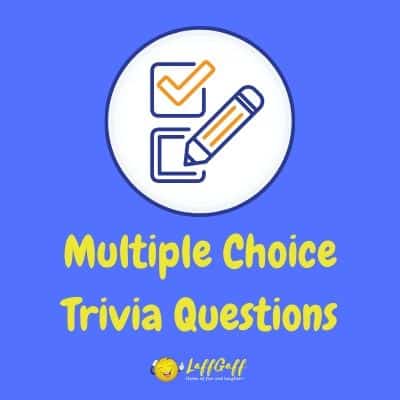 If you don't know the answer just guess, with these fun multiple choice trivia questions and answers!
We've published some really hard trivia questions before but we reckon this selection might just contain our most difficult trivia questions yet.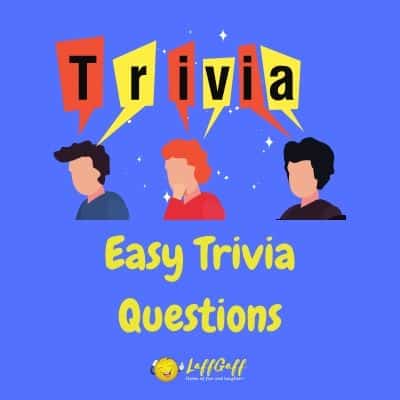 Warm up your brain with these free easy trivia questions and answers before you move onto some of our harder questions.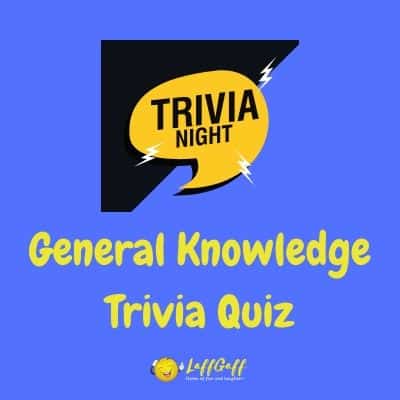 You'll need to be a real all-rounder with a knowledge about a broad range of topics to do well at these general trivia questions and answers.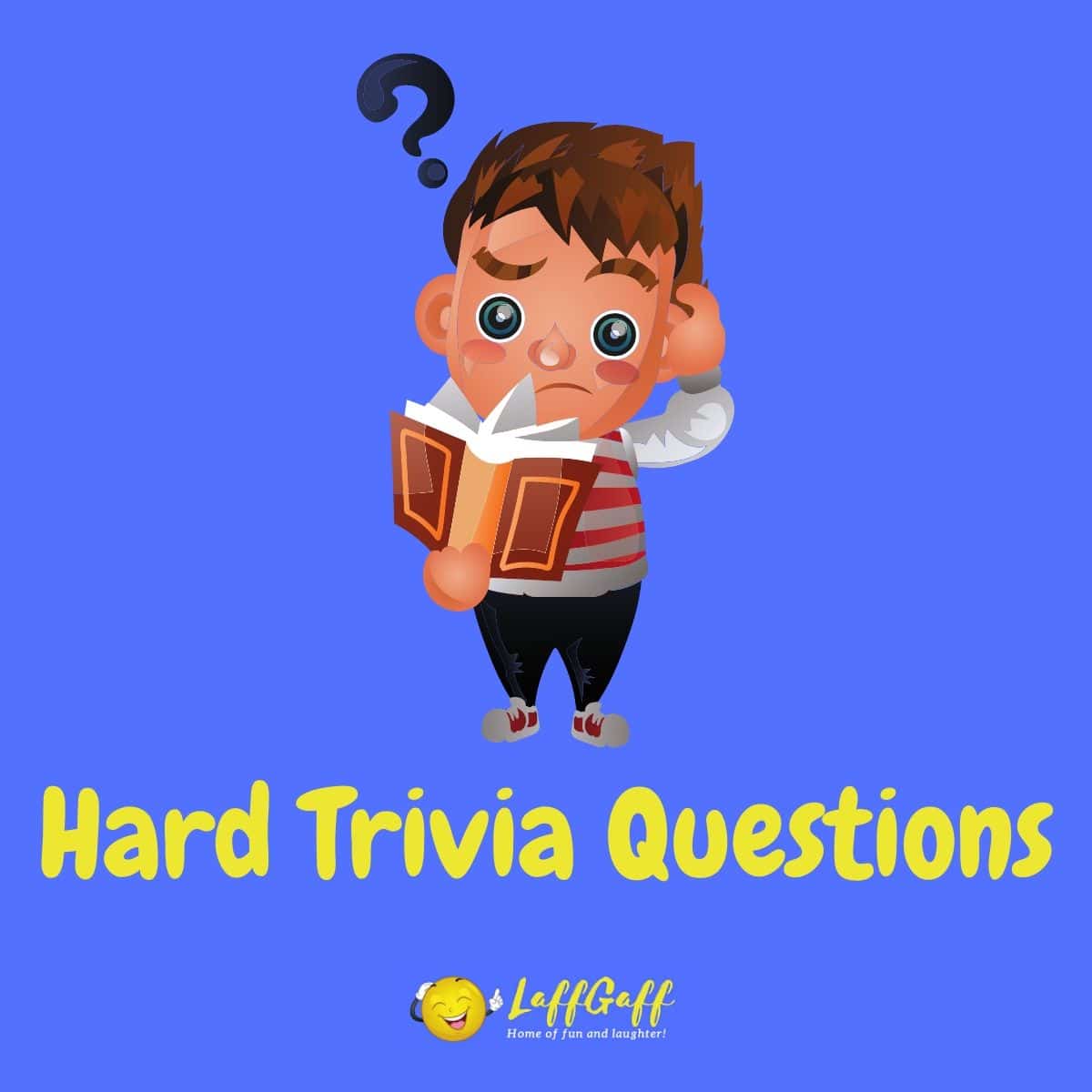 If you think you're a real trivia king or queen, then give these extra hard trivia questions a try and see just how good you are!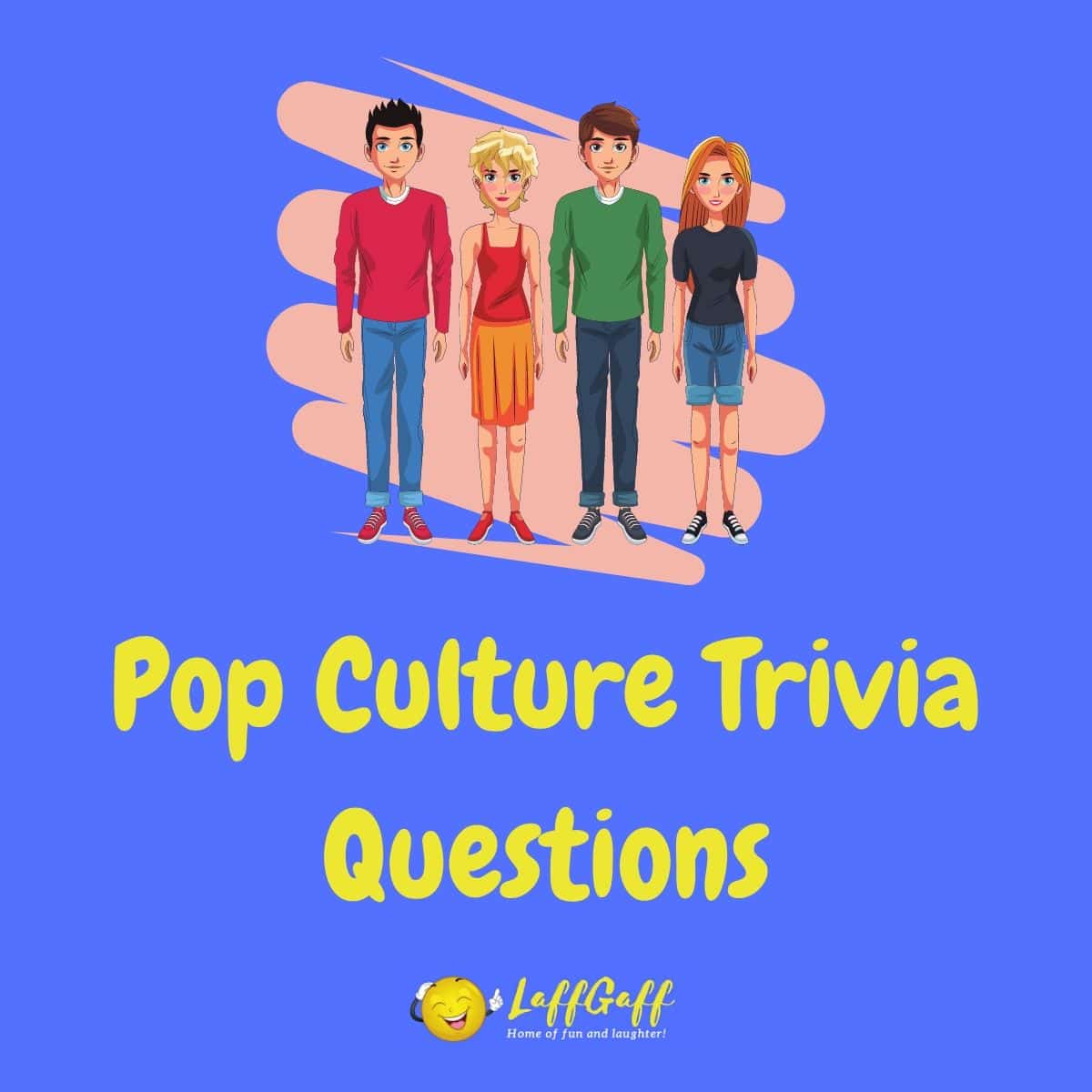 These free pop culture trivia questions and answers will reveal just how in touch with modern trends and fashion you are. Are you cool and with it, or just an out of date fuddy duddy? Find out now!
Geography Trivia
History Trivia
Holiday Trivia
Kids Trivia
Movie Trivia
Music Trivia
Science Trivia
Sport Trivia
Multiple Choice Quizzes

Are you a know-it-all or a know-nothing? Test your knowledge and find out with our fantastic free fun quizzes.
They're all multiple choice quizzes, so if in doubt just guess!
Share your results with your friends on social media, and get them to try and beat your scores!
Multiple Choice Trivia Quizzes
More Fun And Laughter
If you enjoyed all our free trivia questions and answers and you want some more entertainment, be sure to check out the rest of LaffGaff for lots more fun and laughter. We have a huge selection of funny jokes, funny quotes, quizzes, brainteasers and riddles, fun facts and pick up lines, so there's something for everyone!