Riddles & Brainteasers
Do you fancy yourself as a brainbox? Well, get ready to put yourself to the test with our fantastic collections of riddles and brain teasers.
We've something here for all ages and all abilities, so have some mind-boggling fun!
Popular Riddles & Brain Teasers

If you've got a dirty mind, you'll be surprised at the innocent answers to these apparently dirty riddles!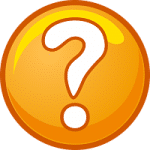 Riddles are great for helping kids develop their logical thinking. And they're fun too!

If our other riddles are too easy for you, and you're looking for more of a challenge, then give these tricky riddles a try.
What Am I? riddles are fun for all the family. Here's a great free selection for you to try.
All Riddles And Brain Teasers