Tell Me A Joke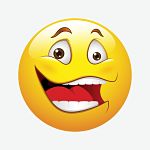 So you're looking for some good jokes to tell? Well, you're in luck because you've come to just the right place.
Whether you're a guy looking for funny jokes to tell a girl, or just someone looking for jokes to tell their friends, we've got it covered.
Here's a selection of random jokes from our huge database. Refresh the page if you want to see more.
---
---
Random Jokes From LaffGaff
A guy runs into a bar, yelling at the bartender, "Quick, how tall is a penguin?"

The bartender says, "Oh, about 3 feet tall."

The guy says, "Oh my God! I just ran over a nun!"
---
Remember - sharing is caring! So if you like our jokes please spread a little happiness and share them with your friends and family so they can enjoy the fun and laughter too!
More Funny Jokes To Tell
Also, if you like this Tell Me A Joke page, check out the rest of our site too. We've got loads of pages packed with really funny jokes and puns to keep you laughing. Check out the menus at the top of the page for links, or check out these jokes pages: