Funny Relationship Jokes
Funny relationship jokes are always engaging (see what we did there!), and none more so than this hilarious collection of jokes about relationships that we've put together. There's something to cover every aspect of being in a relationship.
So we hope you enjoy these funny relationship jokes...
Popular Relationship Jokes Links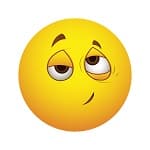 You might think that feminist jokes would be offensive. But here at LaffGaff, we're all for equality, and that means everyone should be laughed at equally!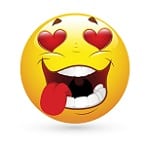 They say love is blind but these jokes are an eye-opener! If you love jokes and you're in love, then you'll love these funny love jokes!
Latest Relationships Jokes
I had a blind date last night but before it I was worried what to do if she was really unattractive. My friend told me not to worry as there's an app for just that situation.
It's called "Mom Are You Ok" and it schedules your phone to ring just after you meet your date.
If you like her, you just ignore your phone.
If you want to cut short the date, you answer with, "Mom? What's the matter? Are you okay?"
It works every time, no worries.
So anyway, I knocked on the girl's door and it turns out I needn't have worried at all. She was absolutely gorgeous and stunning!
But just when I was about to speak to her, her phone rang.
She answered it and said, "Mom? What's the matter? Are you okay?"