Funny Puns
We love funny puns here at LaffGaff, even ones that make us groan, and these collections are as hilarious as they come. So if you're a pun lover like us then you've come to exactly the right place! You're bound to have great pun reading them - even the cheesy ones are pretty Gouda!
So we hope you have as much fun reading them as we did collecting them...
Popular Pages
These birthday puns are perfect if you're making a birthday speech, just looking for something witty to write in a birthday card, or just for fun.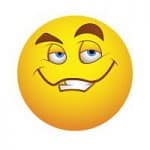 A great selection of funny puns for kids. And of course, they're also suitable for the big kid in us all too! And we're all big kids here at LaffGaff!
If you're like us then you just can't get enough punny jokes! So here's even more hilarious puns just for you.