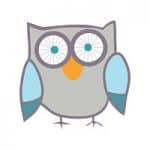 Owls are beautiful creatures that are also associated with wisdom. They're also the subject of some of the most painful puns! We hope you enjoy this collection of funny owl jokes and puns. If you do, you'll probably also like the rest of our animal jokes too.

Funny Owl Jokes And Puns
What's an owl's favorite subject at school?
Owl-gebra.
What kind of books do owls read?
Hoo-dunnits.
What does a well-educated owl say?
Whom.
Owl Jokes & Puns
If you enjoyed our funny owl jokes and puns, check out the rest of our site for lots more funny jokes and laughs, including our dog jokes, our cow puns, our pig jokes and our shark jokes.
Save
Save
Save
Save