Welcome to LaffGaff!
The home of fun and laughter!

Congratulations! You've found the home of fun and laughter, including the best funny short jokes for kids and adults alike.
Here at LaffGaff, we specialize in providing the latest witty joke of the day every day (plus some really corny jokes too, of course!)
We've got a huge range of extremely funny jokes covering every topic you can think of. From one liners and puns to pick up lines, we've got them all.
We also have lots of other fun stuff for you too, such as free trivia questions and answers, fun riddles and quizzes, and collections of funny quotes and sayings.
So make yourself at home, relax, and get ready to laugh at our collection of thousands of hilarious short jokes and one liners! And remember to come back every day for your daily dose of fun and laughter, including our new clean short joke of the day.
Have fun exploring our site, and don't forget to spread the laughter by recommending us to your family and friends!
Popular Jokes Pages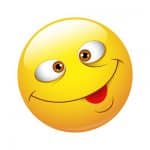 If you prefer your jokes short and to the point, then these are for you. A huge variety of funny short jokes.

Only the very best one liner jokes. If you like witty and clever one liners then these are for you.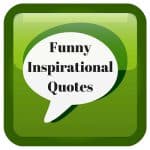 A large collection of famous and not-so-famous funny quotes covering a wide range of topics.

Test your knowledge of a wide range of subjects with these fantastic free trivia questions and answers.

If you want to really get to someone, insult their mother. And these Yo Mama jokes are perfect for that!